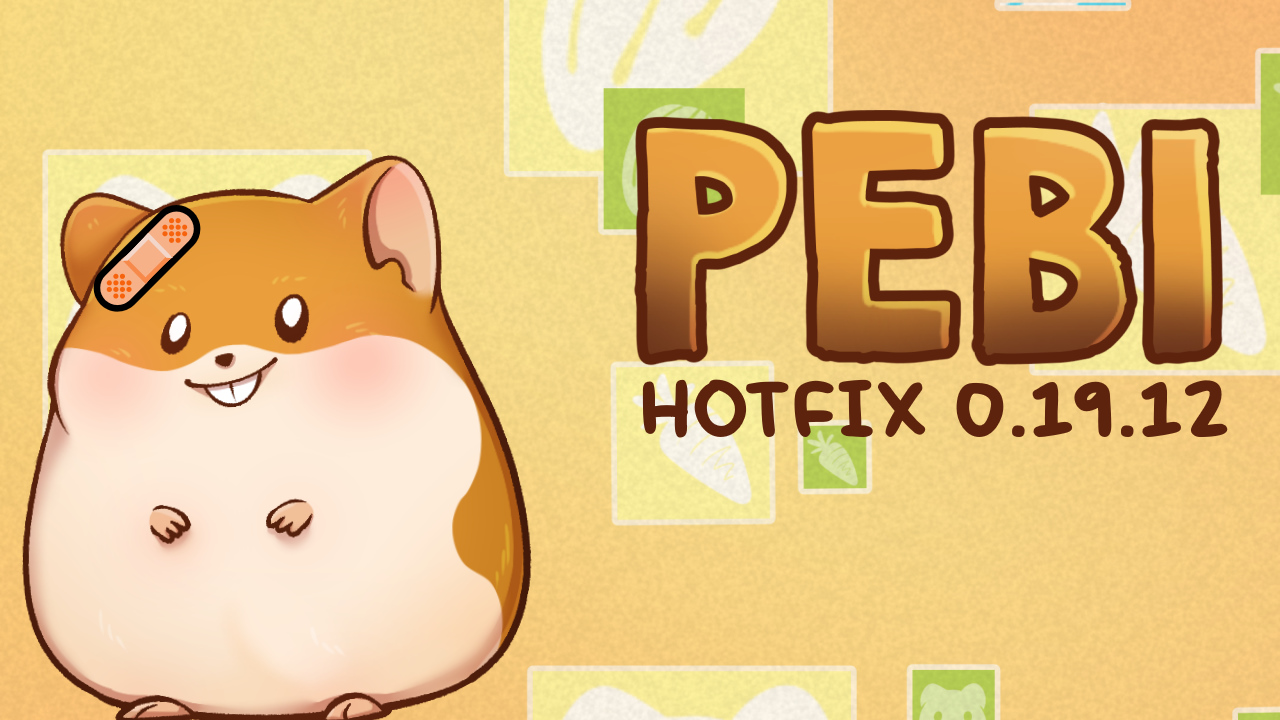 Just a quick HOTFIX for Version 0.19.12
IsiTheFups had an issue starting PEBI after our most recent update and was so kind to help with the debugging process.
PROBLEM:
PEBI launched and was closed immediately without seeing the window (the Task Manager revealed it started).
CAUSE:
There are these "numeric" input fields, they have a min and a max value. I changed those min/max values over time and they could have been set to a value that is not supported anymore in PEBI.
Setting such a wrong value during load results in this crash behavior.
HOTFIX:
Since this hotfix doesn't add anything new to PEBIs feature list you won't get an update notice, its just preemptive for everyone who might have the same Issue.
I am really sorry for this and I hope all affected users still enjoy PEBIs company 🐹💖
Files
pebi_development_build.zip
35 MB
Jul 04, 2022
Get PEBI - Preview Emotes Badges Icons