0.17 - PIXEL ARTISTS WELCÖME
---
Hello you lovely artists,
and thank you for your great support so far 💖
We never expected this much awesome support and feedback.
There were a few patches the past days, but we didn't want to bother all users with too small updates that do not bring much improvements, so we updatet the versions "silently" for all new users, to notify all about this bigger patch.
This new update brings some features, mainly for pixel artists but also for everyone who wants a bit more control over the resize methods used, advanced settings: profile.
Thanks to meirha for reporting the typo in our file names and for her and Dragonmageddon for the feature request Traumfalke predicted people might want a while ago: rescaling / resampling options.
They also provided a 28x28 pixel sheet on which the new sheet that comes with PEBI is based on 💖.
This is how it looks now after setting "interpolation mode" to "nearest neighbor" / this is how it looked before: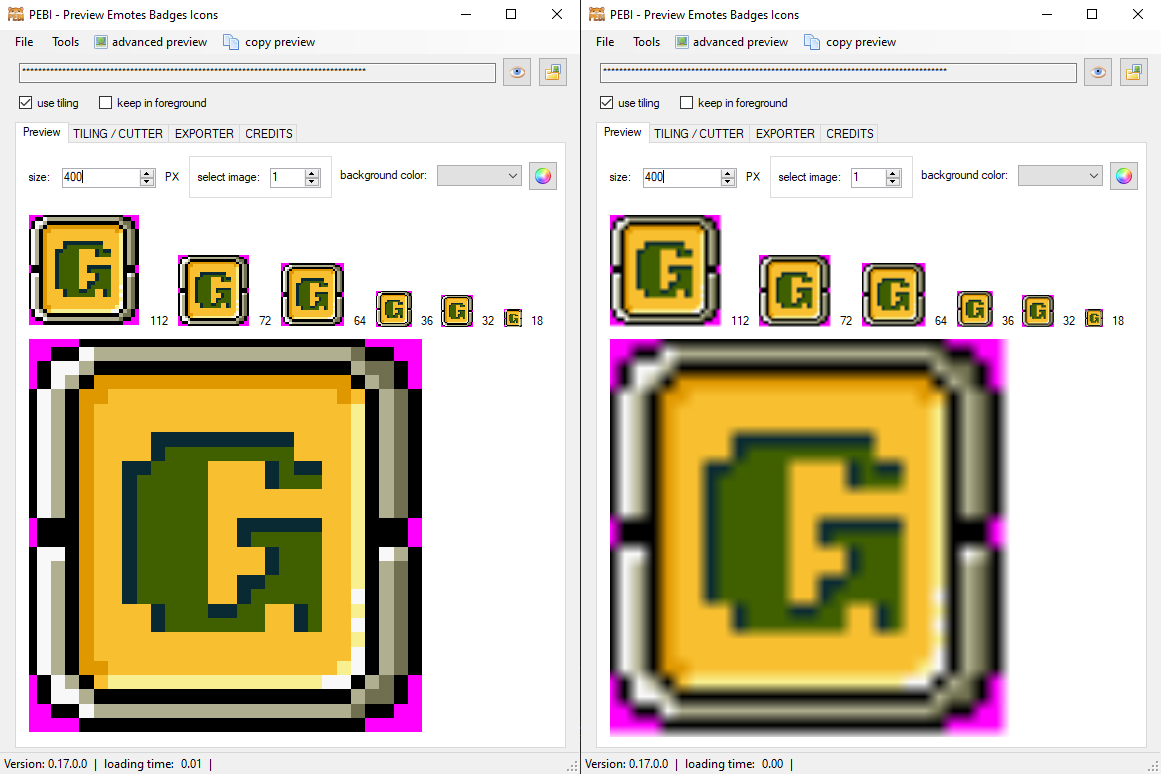 I think this is way better.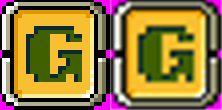 The render Options are saved in the .pebi profile file, so you can set them how you like them project wise.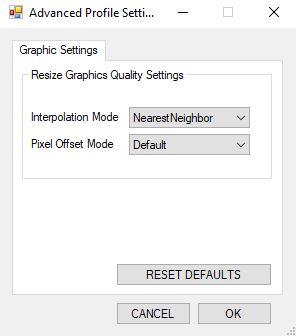 Stay save and enjoy the update 💖🐹
Full change log:

*  (tag: 0.17) different resampling modes for scaling / export #24 (8 minutes ago)
*  add pixel frame (24 minutes ago)
*  (tag: 0.16.5) better timer + preparations for #24 (16 hours ago)
*  typo (17 hours ago)
*  added ads closes #14 (17 hours ago)
*  changed splash screen + quotes #5 (20 hours ago)
*  (tag: 0.16.4) file name fix upload (2 days ago)
*  fix names (2 days ago)
*  (tag: 0.16.3) fix copyright (3 days ago)
*  fix size typo (3 days ago)
*  (tag: 0.16.2) wrong control (3 days ago)
*  (tag: 0.16.1) programming is hard (3 days ago)

Get PEBI - Preview Emotes Badges Icons