Quality of life UPDATE - 1.2.0
---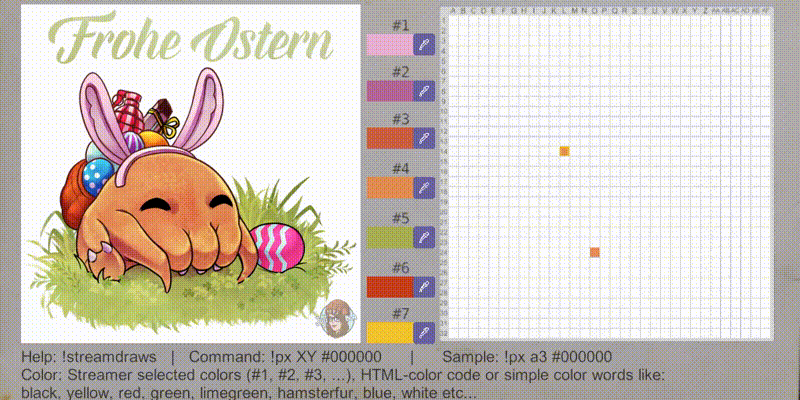 Hello everyone,
the Easter Headcrab has hid a present for you! The quality of life update.
We have a few things in store for you:
more EXCELlent coordinates

enter coordinates more EXCEL-style
before:


!line a 1 d 7 salmon

(this still works)
now:


!line a1 d7 salmon

color shortcuts

colors selected by the streamer can now be entered by numbers
before:


!line a 1 d 7 #fa8072

now:


!line a1 d7 #1

space

twitch doesn't show when you accidental enter more than 1 space between words / commands
too many spaces will now be ignored and the command will still work as intended

start a new drawing from the main menu or continue your last one
show the last drawing size in the main menu
That's all folks and we wish you happy Easter.
- The SpielmannSpiel team